For the most beautiful sunroof!
Robisol® is committed to beautiful applications of solar panels.
To provide access to these beautiful applications to the public at large, Robisol® makes sure to balance price and aesthetics. The Kyroof System use framed solar panels that we integrate stylishly into roofs and walls.
The BiTile System provides even more beauty: In this system smaller frameless modules are mounted much like tiles or shingles are, which allows us to replace the entire roof with solar panels.

All our solar roofing will fill out perfectly around roof lights, chimneys and roof ends and because the solar panels are used as the water seal, all three systems will spare out the cost of underlying traditional roofing. Using full black solar modules and a neat finish we can support both classic and traditional styles.

Our engineering department will gladly help you to create a design that matches the architecture of your building and design ideas, including full customization.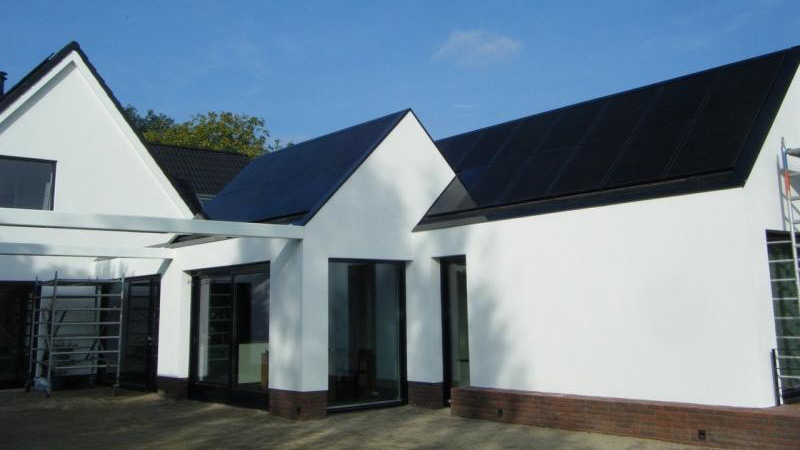 BiTile Zonnedak systeem
Een sieraad op uw dak
Het BiTile montagesysteem van Robisol is dakbedekking en zonnepanelen in één. De zwart glazen modules worden dakpansgewijs gemonteerd waardoor het dak een leisteen-achtige uitstraling krijgt. Het systeem kan het volledige dak vervangen of op een gedeelte van het dak worden toegepast.
Lees verder »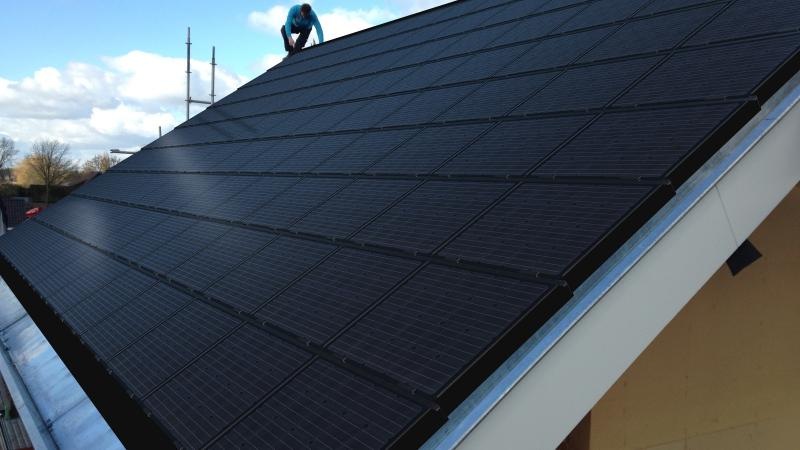 Kyroof Indaksysteem
Kwaliteit, Esthetiek & Flexibiliteit
Het Kyroof systeem van Robisol worden de zonnepanelen blind gemonteerd. Dit zorgt voor een mooi egaal dak zonder schaduwlijnen of onderbrekingen. De panelen liggen verzonken in het dak en de onderliggende dakbedekking zorgt voor een betrouwbare waterdichtheid.
Lees verder »